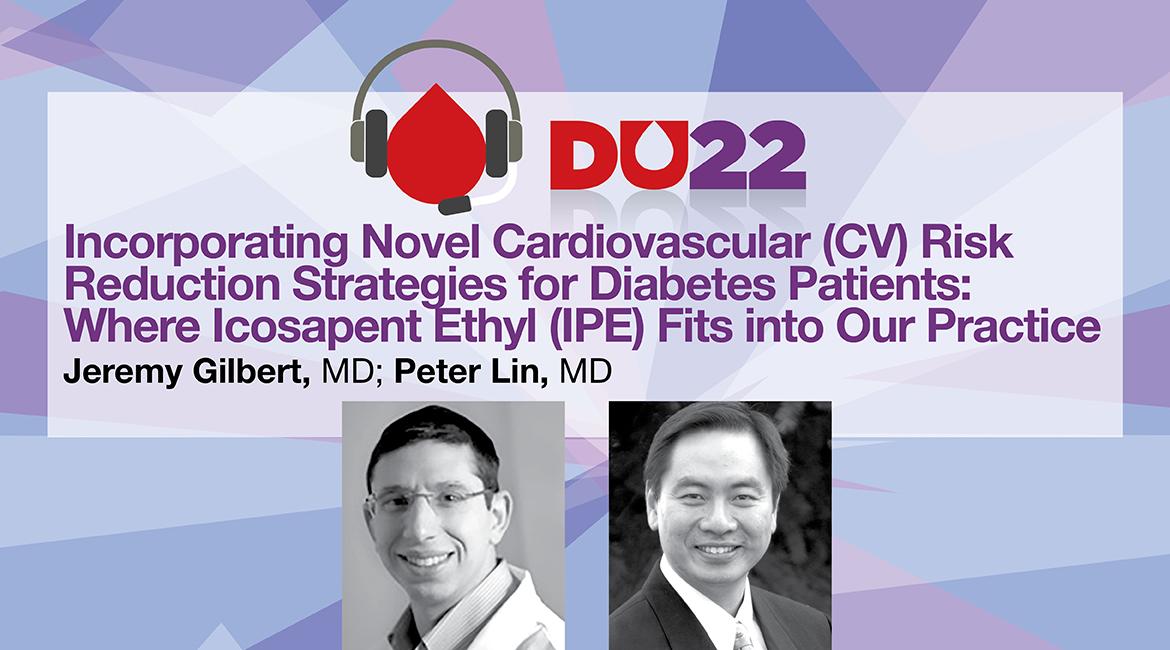 13:33
Incorporating Novel Cardiovascular (Cv) Risk Reduction Strategies for Diabetes Patients: Where Icosapent Ethyl (Ipe) Fits into Our Practice
Presenter
Peter Lin, MD; Jeremy Gilbert, MD
On this episode of Diabetes Update 2022 podcast series titled, 'Incorporating novel cardiovascular (CV) risk reduction strategies for diabetes patients: where icosapent ethyl (IPE) fits into our practice', we welcome Dr Peter Lin, a family physician and Director of Primary Care Initiatives at the Canadian Heart Research Group. He is joined by Dr Jeremy Gilbert, who is an endocrinologist and associate professor at the Sunnybrook Health Sciences Centre.
In this episode, our guests discuss the concurrent triglyceride lowering management alongside LDL lowering management in high-risk patients with cardiovascular disease, as outlined in the 2021 Canadian Dyslipidemia guidelines, and the incremental benefits reported at the REDUCE-IT trial for icosapent ethyl (IPE), the first non-LDL focused lipid therapy, as an adjunct therapy. Identifying candidate patients for IPE, and the role of multiple healthcare providers in patient management are topics covered in this program.
This program was made possible through funding from HLS Therapeutics.