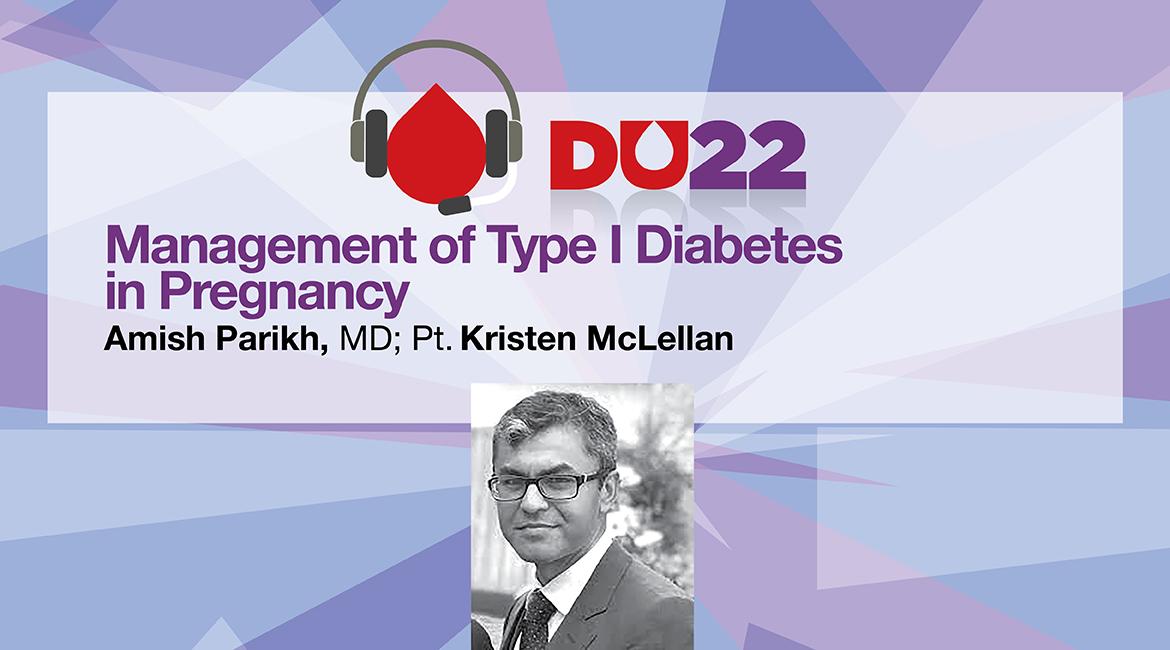 12:45
Management of Type I Diabetes in Pregnancy
Presenter
Amish Parikh, MD; Pt. Kristen McLellan
In this new Diabetes Update 2022 podcast topic 'Management of Type I Diabetes in Pregnancy', we are joined by Dr Amish Parikh who is a staff internist and endocrinologist at Trillium Health Partners, Ontario with his patient Kristen McLellan.
In this podcast, Dr Parikh and Kristen review her experience of using insulin pump therapy as a method to manage Type I diabetes optimally throughout her three pregnancies. Dr Parikh discusses the role of preconception care and counselling, benefits of insulin pumps, and the advantages of virtual care monitoring with the diabetes team, allowing smooth adjustment during various phases of both pregnancy and postpartum stages.
This podcast has been supported by educational funding from Insulet.