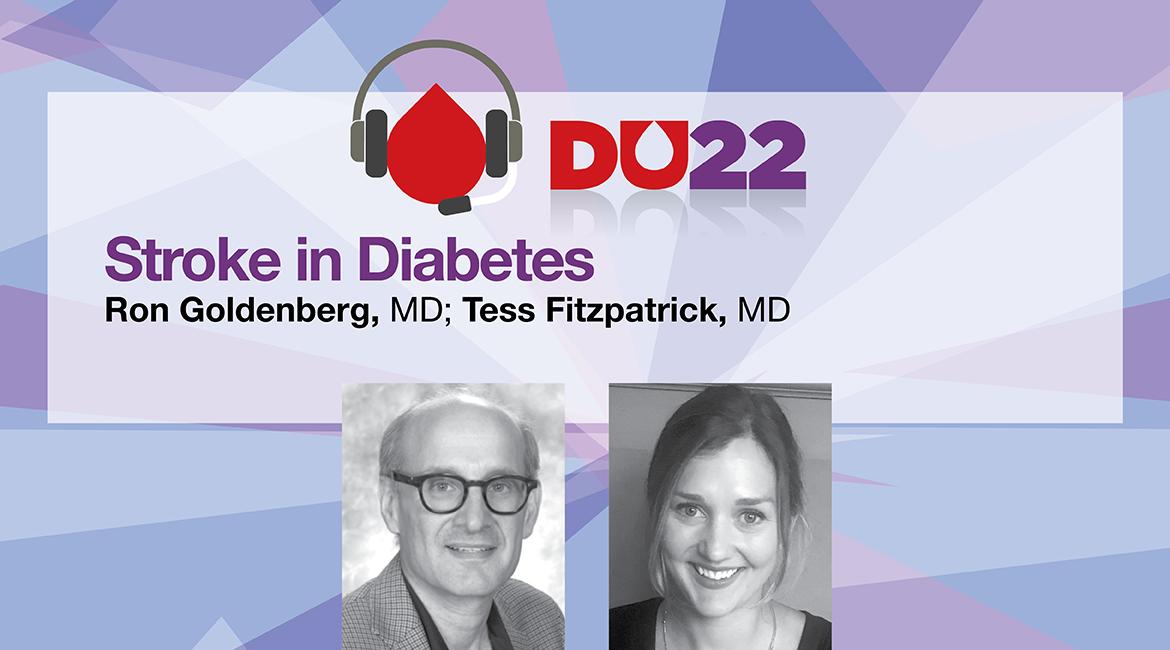 14:31
Stroke in Diabetes
Presenter
Ron Goldenberg, MD and Tess Fitzpatrick, MD
On this episode of the Diabetes Update 2022 podcast series titled 'Stroke in Diabetes', we are pleased to welcome Dr. Ron Goldenberg, consultant endocrinologist affiliated with North York General Hospital in Toronto, and LMC Diabetes and Endocrinology in Thornhill. We also welcome Dr Tess Fitzpatrick, a stroke neurologist, and a clinical stroke fellow at Sunnybrook Health Sciences Centre in Toronto.
In this conversation, our guests discuss the pathophysiology and contributing factors leading up to stroke in patients with diabetes, as well as the Canadian Stroke Best Practice Guidelines for early screening, recognition, management, and prevention of stroke. Additionally, the episode discusses the importance of a comprehensive management approach to diabetes stroke prevention, including A1C control, cholesterol management, lifestyle modifications, and the role of GLP-1 RAs with proven stroke reduction benefit independent of patients' baseline A1C levels in managing multi-morbid cases.
This program was made possible through funding from Lilly.