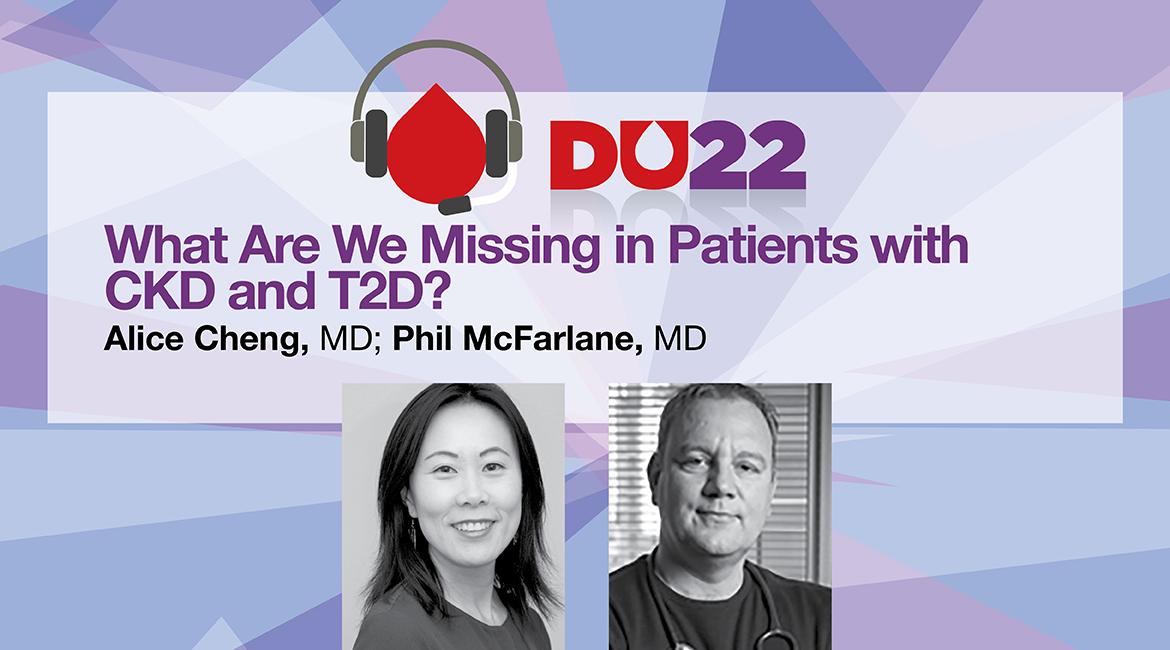 12:54
What Are We Missing in Patients with CKD and T2D?
Presenter
Alice Cheng, MD; Phil McFarlane, MD
On this episode of the Diabetes Update 2022 podcast series titled 'What are we missing in patients with CKD and T2D?', we are pleased to welcome Dr. Alice Cheng, an endocrinologist, and Associate Professor in the Department of Medicine at the University of Toronto. She is accompanied by Dr Phil McFarlane, clinical investigator in the Division of Nephrology at St. Michael's Hospital in Toronto, and an Assistant Professor at the University of Toronto.
In this conversation, our guests discuss what is meant by chronic kidney disease in diabetes, diagnostic methods, and the four pillars of CKD management indicated by the Diabetes Canada Guidelines. The guests also explore the results and efficacy of Finerenone, a new class three generation aldosterone agonist in improving and preventing CKD outcomes in patients with a broad range of kidney function, considering the FIGARO and FIDELIO trials. Finally, the guests discuss the use of SGLT2is with or without Finerenone, and potential additional cardiorenal protective benefits obtained from both drugs.
This program was made possible through funding from Bayer.